The Covid-19 pandemic has wreaked havoc to business operations in the world. Performance of contracts in Malaysia is disrupted as the Movement Control Order ("MCO") restricts performance of unessential services and production of unessential goods.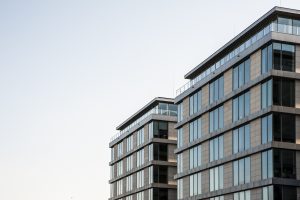 One of such industries affected relates to construction and property development. We have in our previous legal updates set out that the Covid-19 epidemic does not relieve the developer's duty to complete construction of building within the stipulated timeframe. This is because force majeure clause in a developer's SPA (which has to comply with Schedule H or G of the Housing Development (Control & Licensing) Regulations 1989 ("HDR 1989")) was previously held by our Federal Court to be void. Doctrine of frustration does not apply to developer's SPA under HDR 1989. In another words, if developer is not relieved from the lost time brought about by the MCO, it is likely developer will not complete the construction of a project on time. Buyers can then bring action for liquidated ascertained damages (LAD) under the SPA against developer.
That said, developer has finally seen light at the end of the tunnel by the recent announcement by our Housing and Local Government Minister Zuraida Kamarudin on 27.6.2020. It was announced that a new Temporary Measures Bill will be tabled in the next Parliamentary seating. It was also announced that the Temporary Measures Bill will essentially disallow both developers and buyers from suing one another for delay caused by MCO.
While the announcement provides relief to developers, however, the delay of Parliamentary seating in Malaysia which is the sequel of the Sheraton Move will leave many to wonder when will this bill be passed. Politics aside, legislating matters relating to performance of contract during MCO is crucial as it will provide the industry the much-needed clarity and certainty in law. Companies and businesses need to be able to factor in potential losses from the events arising from MCO into their accounts and make provision accordingly. We will strong urge all parties stop the political bickering and do what is needed to be done for businesses and economy first.
©2020. YEW HUOI, HOW & ASSOCIATES. ALL RIGHTS RESERVED. The contents of this legal updates are intended for general information only and should not be construed as legal advice or legal opinion. If you need further advice or explanation on the subject, please contact our firm. Please do not reproduce, transmit or distribute the contents therein in any form, or by any means as Legal Profession (Publicity) Rules 2001 restrict such circulation.