I went to a showroom and I've decided to purchase a house. They asked me to fill up a form and pay an amount of RM10,000. Is the collection legal?
No.
Regulation 11(2) Housing Development (Control & Licensing) Act 1989 ('HDA 1989'): "Everyone, not just developers, is prohibited from collecting booking fees".
The scope of prohibition is wide enough to include lawyers, estate agents and any third parties purportedly acting as stakeholders for the housing developer in respect of collection of the booking fees.
The first 10% of the purchase price is only payable immediately upon signing of sale and purchase agreement ('SPA').
When it comes to interpreting social legislation, the courts must give effect to the intention of Parliament and not the intention of parties.
What to do when a developer fails to deliver the property in accordance with the timeline provided in the SPA?
The vacant possession of the house must be delivered to the house buyer in accordance with the timeline provided in the SPA.
Developers are required to deliver the vacant possession of a landed home with an individual title within 24 months from the SPA date whereas for strata-titled properties such as condominiums, serviced apartments has to be delivered within 36 months.
Pursuant to Clause 24(1) of Schedule G of the Housing Development (Control and Licensing) Act 1966 ('HDA 1966'), developer ought to pay liquidated ascertained damages ('LAD'), which is late delivery payment to the house buyer for the period of delay.
How is LAD calculated?
Many people might think that the calculation for LAD to house buyers begins when the SPA is signed.
In recent case of Tribunal PJD Regency Sdn Bhd v Tribunal Tuntutan Pembeli Rumah @ Ng Chee Kuan, the Federal Court has decided that the LAD should be calculated from the date the booking fee is collected, not the date the SPA is signed.
Whether house developers can be exempted from paying LAD during MCO?
Section 35 of the Covid-19 Act 2020 provides that house buyers cannot claim from developers the LAD incurred during the period of 18.3.2020 – 31.8.2020.
Under section 35(2), the developer is allowed to seek for an extension up to 31.12.2020.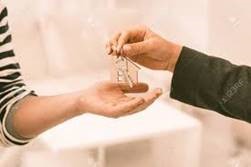 late delivery