Q: I own several units of condominium. Can I do short term rental via booking platforms such as Airbnb, klsuites, booking.com, agoda.com?
A:
Short-term rental is permissible only if the house rules of your condominium do not prohibit it.
In Innab Salil & Ors v Verve Suites Mont' Kiara Management Corp, it was decided that management corporations and joint management bodies (JMBs) could ban short-term rentals through their own house rules.
Q: Isn't that prohibition of short-term rentals a violation of my right as owner of my unit?
A:
The Federal Court's decision in Innab Salil reinforces the entitlement of management corporations and bodies under the Strata Management Act 2013 ("SMA 2013") to create by-laws restricting the engagement in short-term rentals of the owner's units.
Management bodies can now create by-laws with the intention of curbing short-term rentals in the buildings under its management.
Q: If the State Authority permits the use of the land of which the building is built for commercial purposes, can the House Rules prohibit the owners from doing short-term rental. Are those House Rules valid?
A:
Even if the building is built on a land slated for commercial use, the Management Corporation or bodies established under the SMA 2013 may via AGM pass by-laws prohibiting use of the unit for short-term rental purpose.
Q: What if I ignore the house rules of the condominium's management and continue to rent out my unit to short-term renters?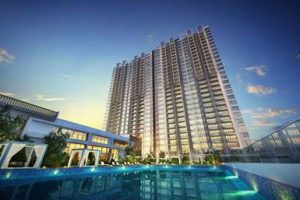 A: The Management Corporations, JMB or developer may obtain an injunction restraining you from so doing. They may also via section 32(3)(i) of SMA 2013 imposes fine of not exceeding RM200 for breach of the by-laws. 
Q: What is the duration of short-term rentals?
A: The duration of short-term rentals are typically a few nights or weeks.
Q: What is the advice for someone who intends to invest in property for short-term rental business purpose?
A: Homebuyers who intends to invest in short-term rental business should take necessary steps to ensure the management of the property allows such rental to begin with.